Purpose and Meaning
---
Inspiring personal growth and purpose through intentional reflection
Through the Emory Purpose Project, the university will develop distinctive pathways that guide students in ways to define and build meaningful lives. Emory already has many significant programs, units, and leaders nurturing and promoting reflective practice. Building on this foundation, the Purpose Project will provide spaces, experiences, programs, and courses that encourage reflection on questions of ethics, purpose, and meaning and contribute to students' personal growth.
New Definitions of Success
"Reflection is important to make sense of the world and keep yourself in check. Sometimes you have to recalibrate yourself."
—Cody Nelson 22Ox 24C, who completed a milestone portfolio reflecting on his two years at Oxford College and how he "found a pathway that worked with my values and goals."
"A person's purpose is their self-defined, long-term intention to achieve something that is both meaningful to them and consequential for their world. It guides decisions, influences behavior, shapes goals and provides a sense of direction and meaning. While our intentions and paths may change over time, the pursuit of what matters to us will not."
—Ira Bedzow, Executive Director, Emory Purpose Project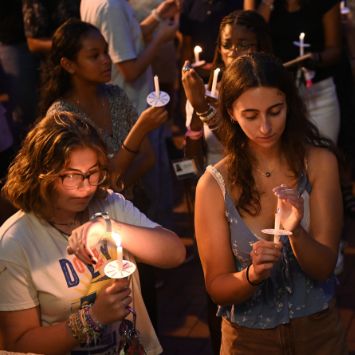 What's New: Purpose Project Highlights
Emory Purpose Project Expands Under New Leadership
Building on several pilot initiatives launched by a campus-wide workgroup, the Emory Purpose Project will continue its work aimed at cultivating and nurturing a sense of purpose and meaning throughout the student journey. Led by Ira Bedzow, the newly appointed executive director, the program will unite diverse partners from across the Emory community. Its objective is to provide opportunities for students to reflect on their goals, values and strategies for building meaningful, purpose-driven lives.
Read more about the project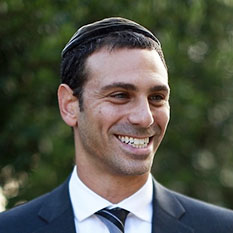 Oxford Milestone Project
Oxford College's new advising and reflection curriculum encourages students to integrate knowledge gained from classroom, co-curricular, and lived experiences into deeper understanding of their purpose and future goals. Throughout their two years at Oxford, students create a cumulative ePortfolio, showing how they see themselves growing into the future with evidence from their college learning.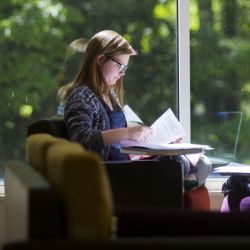 Holistic Approach in Health 100
With new additions to the curricular modules focused on positive mental health, values, and character strengths, and developing one's own health vision and goals, the signature Health 100 course seeks to give all Emory College first-year students not only the tools but the motivation to enhance their personal well-being.
Learn More about Health 100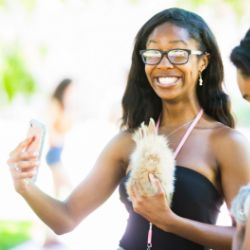 Visiting "Purpose Professor"
In 2022–2023 Christine Whelan, PhD, a noted author, scholar, and commentator on topics of purpose and well-being, will serve as a visiting professor. Through lectures, conversations with Health 100 classes, and other engagements, Whelan will guide both first-year Emory College students and the broader Emory community in exploring what it means to seek and find purpose in life.
Christine Whelan, PhD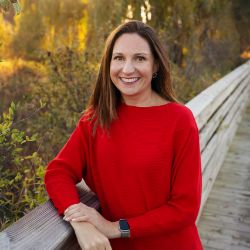 Secular Ethics Courses
Emory's Center for Contemplative Science and Compassion-Based Ethics is expanding course offerings that help students make connections between their studies and their broader sense of meaning and purpose in life, based on existing scholarship and scientific research. Enrollment capacity for "Secular Ethics: Principles of the Dalai Lama" will expand fourfold this fall, while spring 2023 will see the launch of a new course, the Science of Compassion and Human Health.
CCSCBE Programs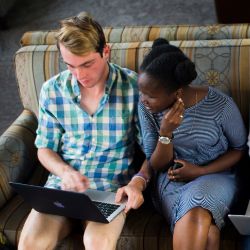 Reflection on Global Travel
To deepen the meaning and impact of global travel experiences, two existing programs will pilot new elements in spring 2023. Participants in Goizueta Business School's Global Experiential Module (GEM) Leading with Impact: The Colombia Experience and the Oxford College Global Connections Travel Program's Coastal Georgia: An Exploration of Its History, Food, and Sustainability will be invited to intentionally reflect on the purpose of their experience as part of their objectives.
Oxford's Global Connections