Community and Well-Being
---
Integrated support for health and wellness, with a culture that builds community and belonging
We're helping students flourish in their academic and personal lives by creating a culture that encourages compassionate care for self and others. Along with offering intentional opportunities to develop relationships and build inclusive communities, we're empowering students with knowledge and resources to help them promote, advocate for, and manage their personal health and well-being at Emory and beyond.
Caring for Self and Others
"The kindness of everyone on campus has helped me grow and figure out who I am and what I want to do. I feel I can take on new things and ask questions because I'm supported."
—Annika Urban 23C, Emory Women's Cross Country All-American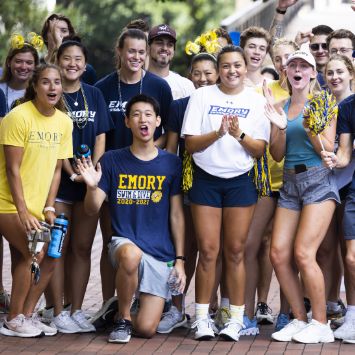 What's New: Community and Well-Being Highlights