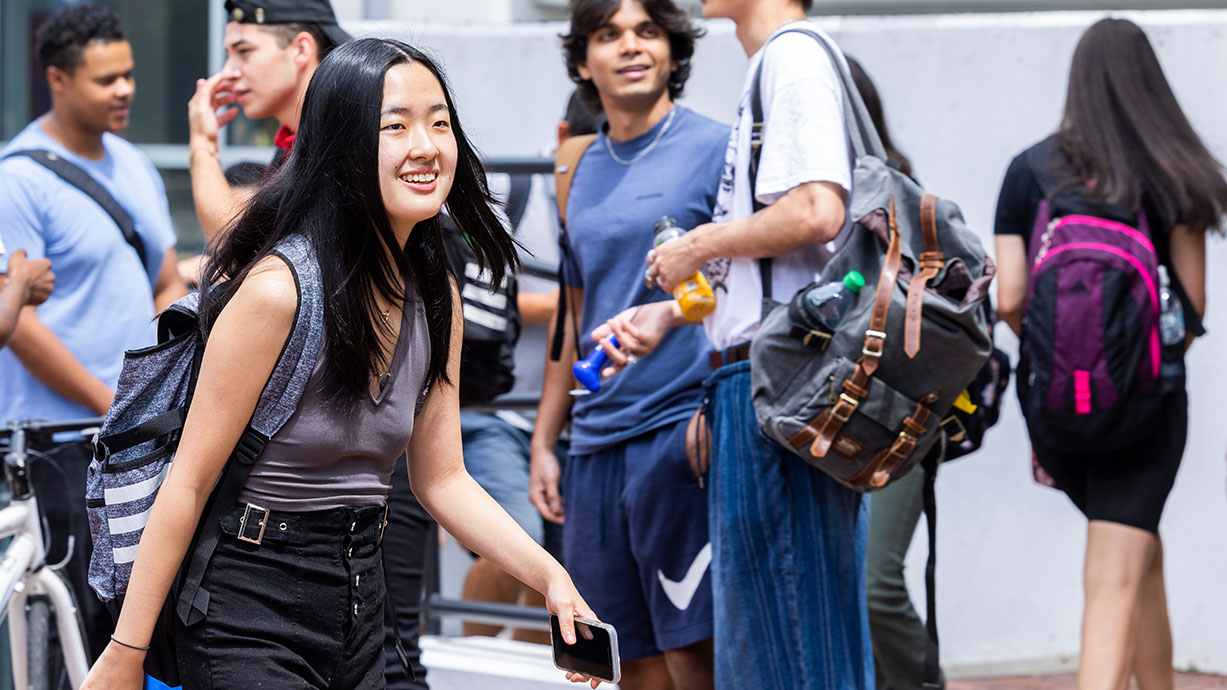 About the Initiative
---
Emory's Student Flourishing initiative reimagines our educational experience to intentionally prepare students for a lifetime of service, impact, and meaning.
Informed by faculty, staff, students, parents, and alumni, we're thoughtfully designing the student journey from day one, investing in opportunities, improvements, programs, and resources to help each learner make the most of their time at Emory, and their life to come.
Over the next three to five years, this ambitious work will build on Emory's existing strengths and deep commitment to student success through a comprehensive focus on academic innovation and access, holistic professional development, campus community and well-being, and helping each student develop their personal sense of purpose.
Student Flourishing
Provost Ravi Bellamkonda explains this "distinctive vision for the student experience at Emory."
Four Dimensions of Flourishing
Putting Students at the Heart of All We Do
Launched in 2021 with leadership from the Office of the Provost, Emory College of Arts and Sciences, Oxford College, Goizueta Business School, and Emory Campus Life, the Student Flourishing initiative draws on the expertise and engagement of hundreds of people across the university.
Over the last year, cross-campus teams convened by the provost have come together in working groups to consider and create initiatives that:
encourage students to reflect and act on the values they want to carry into their future personal and professional lives
teach students to grapple with real-world challenges, gain proficiency in foundational digital and communications skills, and work collaboratively in diverse teams to seek solutions
challenge students to think critically, act ethically, and work ambitiously
support students in developing strategies and habits to support health and well-being
provide opportunities to create meaningful connections with each other, with faculty and staff, and with the wider community of Emory alumni, parents, and friends
The teams' efforts were enhanced by research conducted by the Emory Undergraduate Project (EmoryUP), which discovered through focus groups what students enjoyed about their Emory experience and what might be improved.


Transforming the Student Experience
Starting in 2022, members of these initial teams and partners in schools and units across Emory will begin launching many new initiatives, pilot programs, courses, and operational improvements born out of the Student Flourishing planning process—with more to come in the months and years ahead.
As these efforts are integrated with other new and ongoing programs at Emory that support student flourishing, we will realize our shared vision for designing a distinctively Emory student experience—one that changes lives and, ultimately, the world.
Focus Areas
The Student Flourishing initiative focuses on four dimensions of the student journey.